Services at 8am & 10:45am
2018 Vision Sunday Schedule
Our goal is to raise $500,000 to put towards our new parking lot that will allow us additional parking spaces to prepare for the Learning Center. The Learning
Center will take up our current parking spaces and therefore need to be replaced to meet the codes to build this building.
For the vision is yet for an appointed time, but at the end it shall speak, and not lie: Thought it tarry.
HABAKKUK 2:3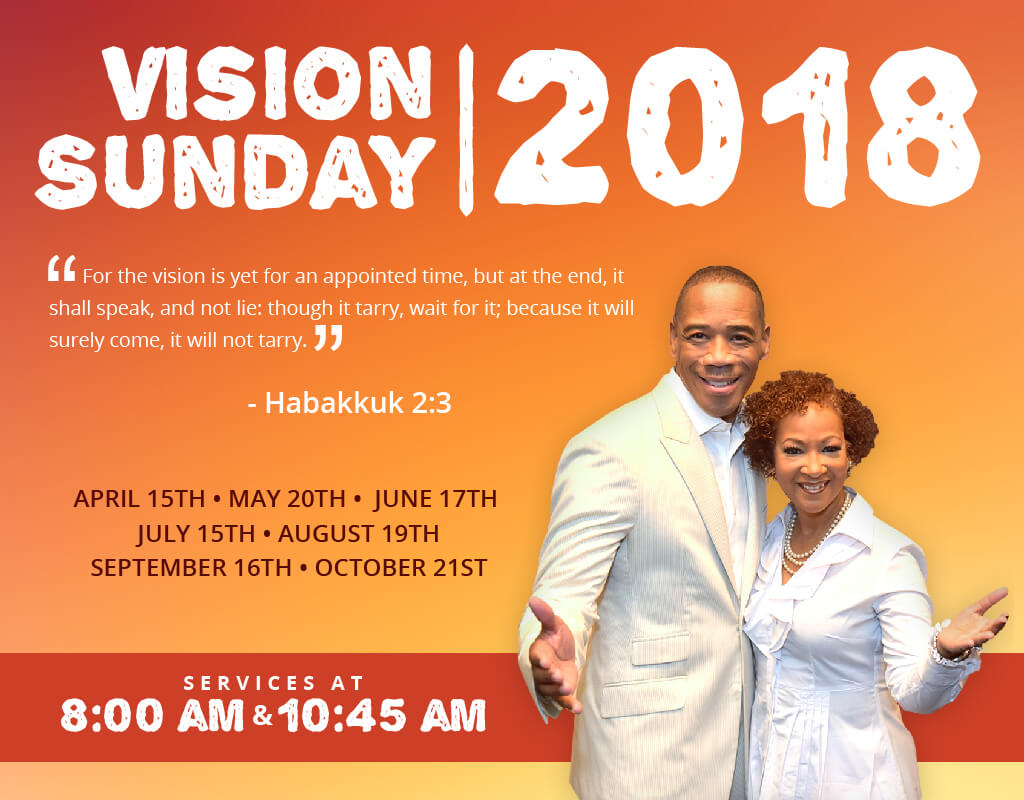 To Make a pledge to this campaign:
Click The button below to give your pledge.
Log into your giving account or create an account if you don't already have one
Click on "Pledges" in the top right corner
Select Make a pledge
We are asking that everyone donate in two increments $360 for the year ($60 per Vision Sunday) or $600 for the year ($100 per Vision Sunday).
Thank you in advance for your pledge and commitment.

Have a question? We would love to hear from you!