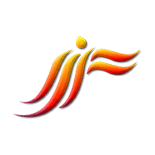 Patrice Burnett
Director
K-10th graders will engage in captivating environments filled with Bible lessons and practical applications that will develop their faith, character, and purpose in life.
Our classes are broken up in age appropriate settings so we maximize the impact at every stage in their lives. There are also various social activities throughout the year that provide safe environments for our youth to forge healthy relationships and have fun.
IMPACT Youth Ministries
(6th-12th) meet for:
Sunday:
Worship Service 10:45 am
Wednesday: Breakout Sessions and/or Study Halls 7:15pm
Children's Ministry (K-5)
meet on:
Sunday: 8am & 10:45 am
Wednesday: 7:15pm
Have a question? We would love to hear from you!