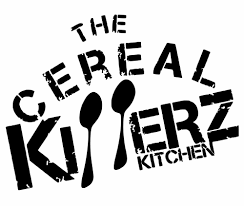 Locations –
Miracle Mile Shops Las Vegas Strip (18+)
St. Rose Parkway Henderson
Team Member Position –
Food Server
Starting Pay –
$10/$11 hourly plus tips
Job Description –
Team members are required to take orders and operate the cash register. Engage with customers to provide menu and product information. Prep, and make food along with make menu items to order. Food service additionally requires washing dishes, and maintaining a clean environment.

CUSTOMER CARE AGENT
SALARY
$36,379.20 Annually
**Although there is a salary range for this position, the candidate hired into this position will be hired at the bottom
of the salary range.**
OPENING DATE: 01/04/2022
CLOSING DATE: 01/19/2022
THE POSITION
Provides information and assistance to RTC customers requiring comprehensive knowledge of operations, methods and
processes of the work unit.
FLSA STATUS: Non-Exempt
Working Conditions: May work shifts on days, evenings, weekends, and holidays.
REQUIREMENTS
Education and Work Experience: Equivalent to a High School Diploma/GED and minimum one-year experience
in an office, retail, or customer service environment.
Preference may be given to candidates who are bilingual.
Background Investigation: Employment with the Regional Transportation Commission in this position is
contingent upon completion of a comprehensive background investigation, including qualifying education/experience
verification, social security trace, and a criminal history records review.
Required Forms:
1. RTC Application On-Line Profile: Follow all the instructions on the application to include any education and
experience that would qualify you for this position.
Only the most-qualified candidates will be invited to participate in the examination process.
Candidates should ensure that they highlight any of the following professional experience they possess on their
applications/resumes:
• Ability to provide exceptional customer service
• Experience in data entry in scheduling/reservations systems
• Skills with handling escalated customer service issues and the ability to provide appropriate resolutions
PHYSICAL DEMANDS
Physical ability to perform office and related work, including operating computers and office machinery; stamina to sit for
extended periods of time; strength to lift and maneuver materials weighing up to 25 pounds; vision to read printed
materials; and hearing and speech to communicate in person or over the telephone. Accommodations may be made for
some of these physical demands for otherwise qualified individuals who require and request such accommodations.
EXAMPLE OF DUTIES
Answers inquiries in regards to transportation services, routes, schedules, stop locations, trip planning and fares.
Answers inquiries in regards to RTC ADA Paratransit Certification process and procedures. Schedules, changes and
deletes certification appointments and trip requests per customer input and following policies, procedures and standards.
Reviews scheduling data to ensure trip selection is most efficient. Utilizes street map directory, computer terminal, other
transit information and other reference materials and makes general conclusions based upon established service area
parameters. Operates computer terminal and other standard office equipment required to communicate and assist
employees. Records and answers customer suggestions, requests and complaints. Processes complaints and forwards
to appropriate authority for investigation and resolution; reports lost and found items. Investigates and processes issues
related to the RTC Ticket Vending Machines, Mobile technology, etc. Processes complaints and forwards to appropriate
authority for investigation and resolution. Maintains records of activities as required. Provides additional information and
assistance to internal and external customers as required. Other duties as assigned.
APPLICATIONS MAY BE OBTAINED AND FILED ONLINE AT:
https://www.governmentjobs.com/careers/rtc
OR
600 S Grand Central Parkway, Ste. 350 LV, NV 89106
EXAM #22-101430
CUSTOMER CARE AGENT
JM
An Equal Opportunity Employer and E-Verify Participant
Have a question? We would love to hear from you!