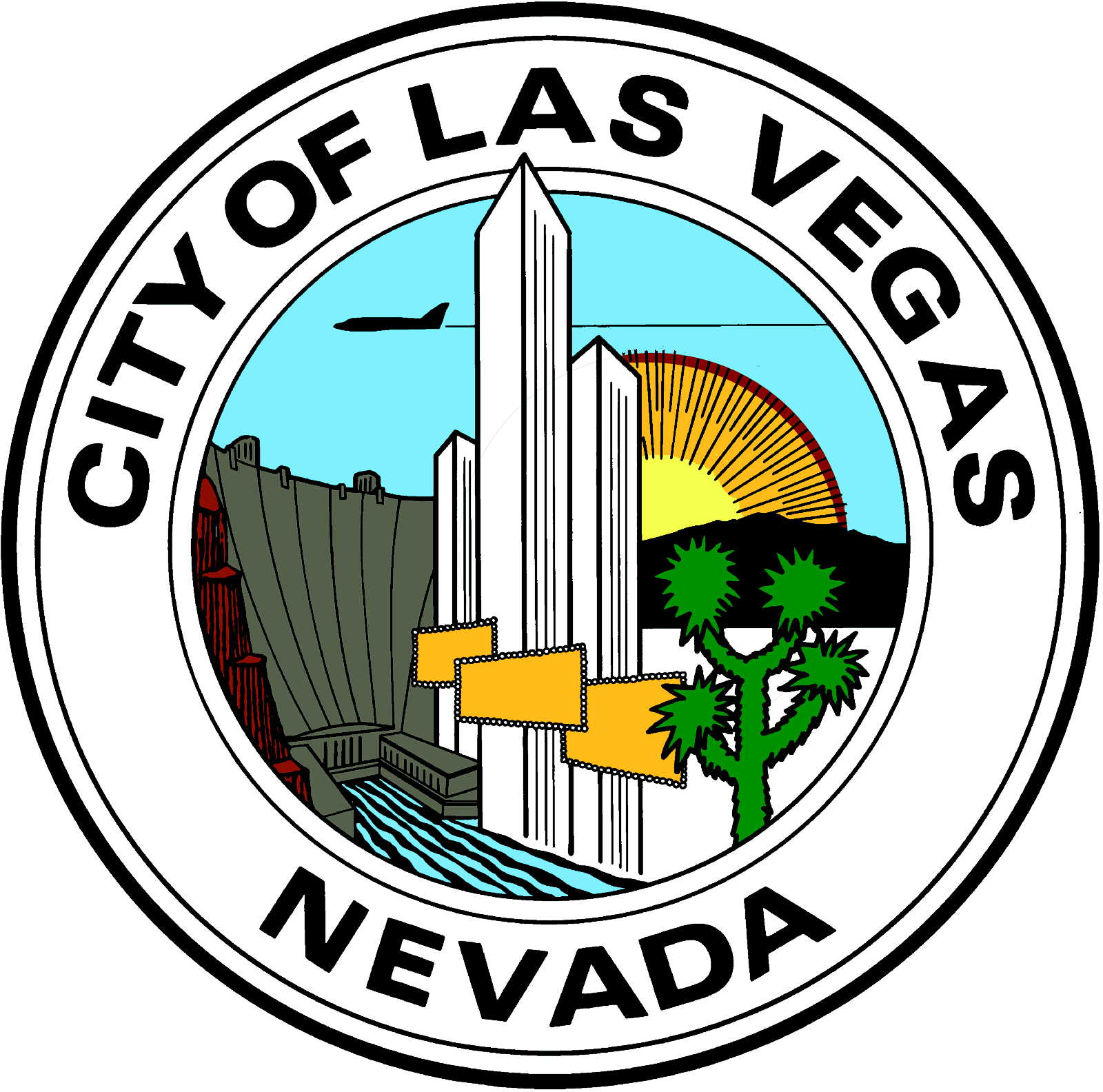 Youth Development Specialist
Location: City of Las Vegas, NV
Department: Youth Development & Social Innovation
Max Number of Applicants: 100
6/24/2021 11:59 PM Pacific
About the Position

NOTICE OF LIMITED APPLICATIONS

This recruitment will be limited to the first 100 completed applications received.

When that number is reached the posting will be automatically removed.

Career Opportunity

The City of Las Vegas invites applications for Youth Development Specialist.  This position implements and coordinates a variety of youth development programming throughout the city. Provides customer service to patrons.

Distinguishing Characteristics

Youth Development Specialist is the first class in a series of four classes (Youth Development Specialist, Senior Youth Development Specialist, Youth Development Coordinator, and Youth Development Program Supervisor).  Employees at this level are expected to perform a full range of duties with only occasional instruction or assistance, which may be preceded by a brief learning period.  Employees are fully aware of the operating procedures within the work unit. Youth Development Specialists are distinguished from the Senior Youth Development Specialists by the responsibility that Seniors have for overall program development and oversight.

Supervision Received and Exercised

Receives general supervision from the assigned Youth Development Coordinator or higher level supervisory or management staff.

May receive functional and technical supervision from Senior Youth Development Specialist.

EXAMINATION PROCESS:

A civil service examination will be conducted in accordance with the Civil Service Rules of the city of Las Vegas. The supplemental questions are the examination. Falsification of information may result in disqualification from a recruitment or removal from a City position. Additional information will not be accepted after the closing date. The supplemental questions are weighted 100% for placement on an eligible list, and must be worked on individually by the applicant only. The supplemental questions of all qualified applicants will be reviewed for placement on an eligible list.

ELIGIBLE LIST: You must score 70% or higher on the examination to be placed on the eligible list.

SELECTION PROCESS: Final candidate selection will include list placement and may include hiring interview (if applicable). Any individual offered employment will be required to pass a pre-employment drug test, complete background check, and may be required to demonstrate the ability to perform the physical requirements of the job." Some positions may require preliminary background checks.
EXAMPLE OF DUTIES

Essential Functions:

Coordinates and implements various youth development and community-oriented programs, activities and special events, including but not limited to Safekey before and after school programs and other out-of-school time programs and special events.
Assists with gathering information from various sources to identify needs and trends for new programs; drafts program outlines and reviews with higher level staff.
Participates in front desk operations, including answering telephones, registering participants, selling passes, collecting fees, preparing cash deposit and report, providing information and responding to emails and complaints.
Create new customer accounts; screen for and merge duplicate household accounts; create new passes and data entry for activity rollover.
Create and maintain new user accounts and passwords for staff.
Assists in preparing marketing materials and displays.
Assists with selecting volunteers; may oversee the work of volunteers.
Provides training and support to hourly and volunteer staff.
Maintains inventory of supplies and equipment. Participates in the procurement process.
Enters and updates class and program information in the computer system. Maintains documentation on all programs and participants; prepares statistical and summary reports as needed. Complete daily attendance audit reconciliation.
Assist customers with on-line accounts; correct payment errors, charge backs and export and analyze financial and attendance reports.
Responds to routine inquiries and complaints in a courteous manner; provides information within the area of assignment; resolves complaints in an efficient and timely manner.
May assist with scheduling hourly staff; ensures appropriate staff to participant ratio for assigned Safekey and children's programs.
Maintains a variety of automated and manual logs, records and files; performs a variety of record keeping, filing, and other general clerical work.

Marginal Functions:

May provide instruction for classes, activities and programs.
Assists with opening and closing Safekey sites and other out-of-school time programming sites; and setting up and taking down equipment and supplies as necessary, ensuring that equipment is in good working order and easily accessible.
Performs related duties and responsibilities as required.

MINIMUM REQUIREMENTS

Experience

One year of full-time experience in education, child development, youth programming, or recreation programming.  Experience in youth development programs is desirable.

Training

Associate's degree from an accredited college or university in education, child development, public administration, recreation management, or a field related to the essential functions.

A combination of formal education and directly related work experience may substitute for the college-level coursework.  The city assesses 1.5 years of fulltime experience as equivalent to one year of education.

Licenses and Certifications

Possession of an appropriate, valid driver's license on the date of application, and maintenance thereafter.

Possession of First Aid/CPR/AED certificate is preferred but not required.

Special Requirements

Fluency in Spanish is preferred.

KNOWLEDGE, SKILLS, AND ABILITIES

Knowledge of:

Recreation, education, and/or youth development programs.
Customer service techniques, both in person and on the telephone.
Modern office software, procedures, methods and computer equipment.
Personal computer operations and common office software including word processing, spreadsheet, email and other related applications at an intermediate level.
English usage, spelling, grammar and punctuation.
Principles and practices of a comprehensive recreation program for all ages.
Report writing techniques.
Principles and procedures of record keeping.

Skills in:

Organizing numerous details of a program.
Operating a computer.
Operating a cash register or cash box.
Maintaining records and reports.
Ability to:

Interact effectively with all ages.
Demonstrate effective problem solving skills.
Understand and follow oral and written instructions.
Establish and maintain effective working relationships with those contacted in the course of work.
Communicate clearly and concisely, both orally and in writing.
Communicate with individuals from a variety of social, cultural, economic and educational backgrounds while demonstrating respect and sensitivity for perceived differences.
Learn and use any specialized programs and software in the assigned department.

Competencies:

Core Workforce Competencies

Professionalism – Demonstrates core values by being honest, respectful and positive.

Effective Communication – Expresses verbal and written thought in a clear and understandable manner.

Customer Focus – Demonstrates genuine concern and satisfies external and/or internal customers based on the CLV core purpose and values.

Adaptability – Able to effectively modify behavior to suit changing workforce demands.

Problem Solving – Solves problems by considering all causes, solutions and outcomes.

Productive Partnerships – Develops, maintains and strengthens partnerships with others.

Technical and Safety Expertise – Possesses a depth of knowledge, skill and ability in a technical (job) area.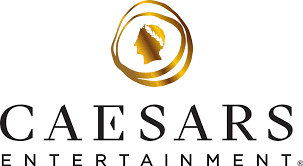 Caesars Entertainment has 546 OPEN JOBS IN LAS VEGAS, NV, UNITED STATES.
CAESARS ENTERTAINMENT CAREERS
You can do anything or be anything with the Caesars Entertainment family of affiliated casinos, resorts, and venues, from delighting guests on the casino floor to managing financial transactions or even designing the Casino of the Future. It's our mission to inspire grown-ups to play! We create memorable experiences, personalize rewards, and delight every guest, every team member, every time. We stand behind our Code of Commitment for our team members, guests, and communities. Our six core values guide our strategies and how we work as a team: caring culture, celebrate success, integrity, diversity, service with passion and ownership.
EQUAL OPPORTUNITY The Company is committed to providing equal employment opportunities for all applicants and Team Members. The Company does not discriminate on the basis of any legally protected characteristics, including: race, color, religion, creed, sex, sexual orientation, pregnancy (including childbirth and related medical conditions), age (as defined under applicable law), national origin or ancestry, physical or mental disability, genetic information (including characteristics and testing), gender identity or expression, veteran status or any other characteristic protected by federal, state or local laws. This policy applies to all areas of employment including recruitment, hiring, training, promotion, compensation, benefits, transfers and other terms and conditions of employment (including training). Any concerns or complaints regarding a violation or potential violation of this policy should be brought forward using the procedure for making complaints set forth in the Anti-Harassment Policy.
Caesars Entertainment and its family of affiliated properties are committed to making reasonable accommodations to individuals, including job applicants, with disabilities. If you need assistance or an accommodation in the employment application process due to a disability, please contact us at 866-504-5740. Please note: this telephone number is for use only by applicants with disabilities who are requesting assistance or accommodation in the job application process. General inquiries regarding the status of an application will not be accepted at this telephone number.
We will never ask for payment during the application process. Please be cautious of fraudulent communications coming from persons claiming to be a hiring manager or recruiter for our family of companies.
Click the link to view available jobs and  the application process.
Have a question? We would love to hear from you!