Clark County School District Police Department
School Police Officer Recruit Testing
6:30 am – Check-in
7:00 am – Physical Fitness Test
10:00 – Written Exam
Canyon Springs High School
350 E. Alexander Rd. North Las Vegas, NV 89032
Scan the QR code and apply to receive an invitation to testing
Thursday, May 25, 2023
11:00 AM to 2:00 PM
Santa Fe Station Hotel
4949 North Rancho Drive
Las Vegas, NV 89130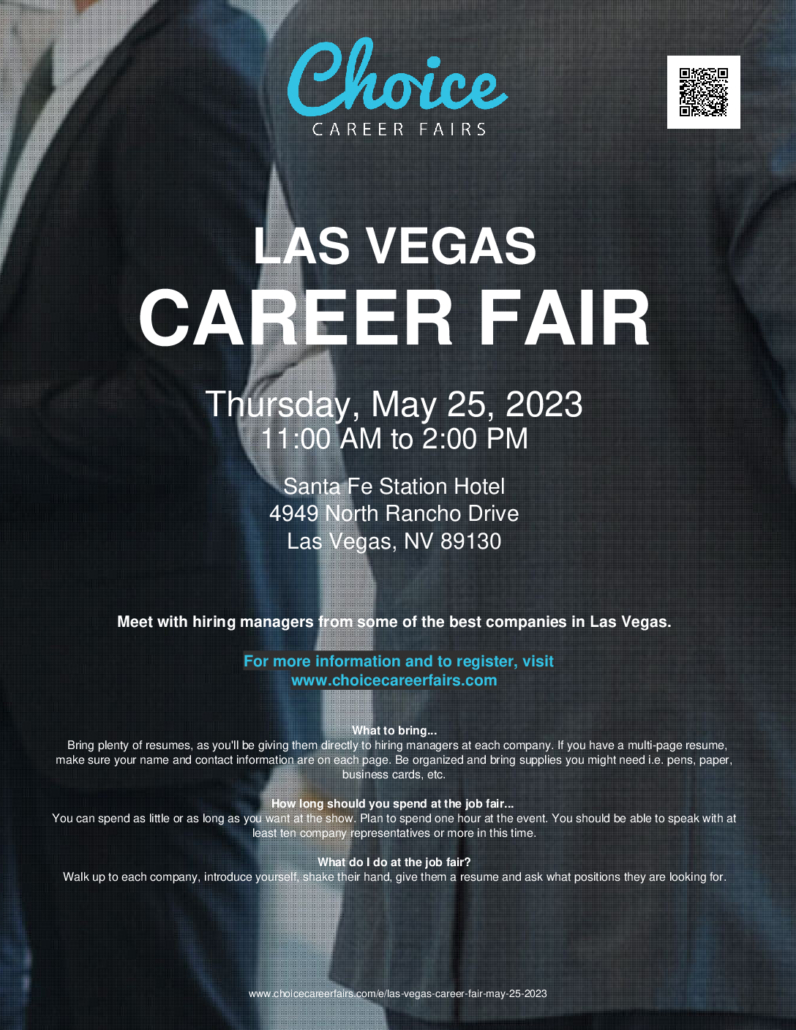 EmployNV Career Hub
2827 N. Las Vegas Blvd, North Las Vegas, NV 89030
Calling all Women Veterans! Ready to kickstart your career with a new opportunity? Look no further and join us for our Women Veterans Virtual – Job and Resource Fair, June 14, 2023, from 10:00 am to 2:00 pm.
Showcase your resume and chat with hiring managers via chat or video.
This event is FREE and open to the public. All are welcome to attend!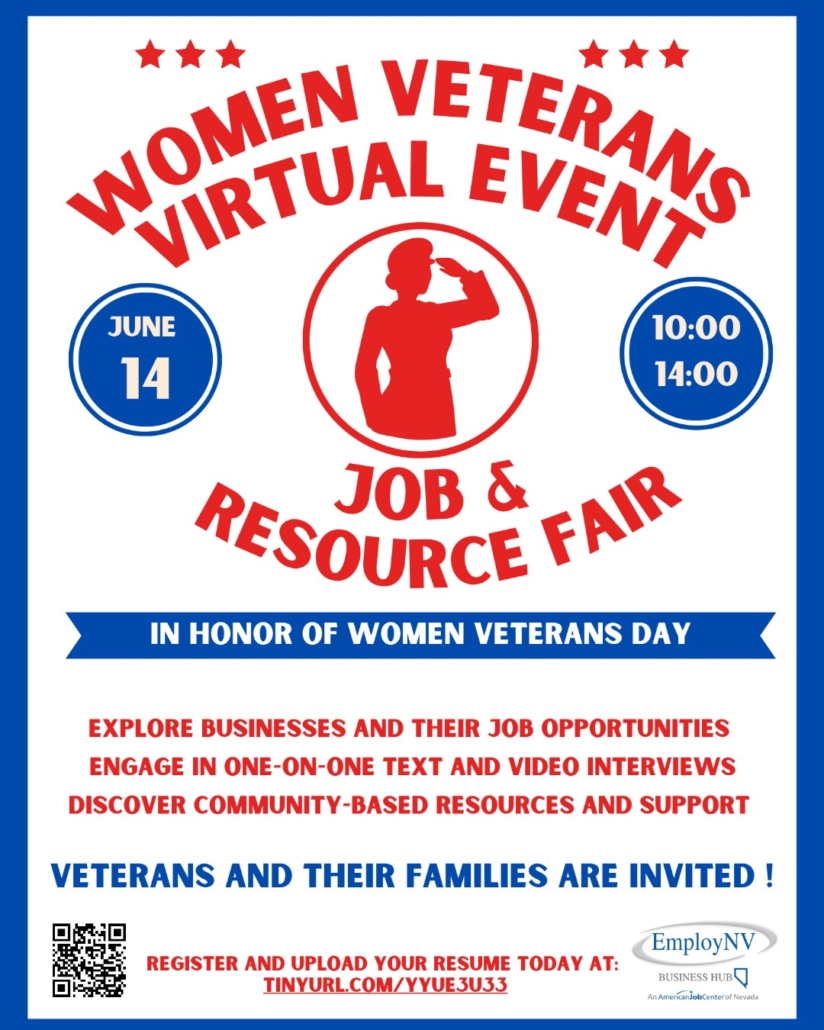 Invictus 
#HiringEvent
Tuesday, June 6, 2023
10 a.m. – 2 p.m
EmployNV Career Hub, 3405 South Maryland Parkway, Las Vegas, NV 89169
Allied Universal Jobs
 #HiringEvent
Thursday, May 25, 2023
10 a.m. – 2 p.m
EmployNV Career Hub, 3405 South Maryland Parkway, Las Vegas, NV 89169