2019 High School Graduates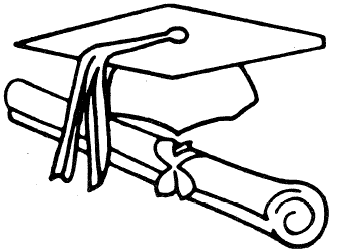 Apply to receive a $2,000 scholarship
Each year Mountaintop Faith Ministries recognizes outstanding high school student members for their achievements and ministry involvement through five (5) $2,000 scholarships. The program is designed for MFM youth members and ministry workers, graduating from an accredited high school within the state of Nevada in 2019.
Selection will be based upon the criteria set out below:
All applicants must be an MFM member.
All student applicants must have applied and been accepted to an accredited post-secondary institution pursuing a program culminating in an associate or baccalaureate degree.
All applicants must be graduating from an accredited high school within the state of Nevada.
Selection of scholarship awards will be based on:
MFM church activities
Academics (GPA, ACT and/SAT)
Student's essay/Financial need statement
Letters of Recommendation received with the scholarship application
Procedure
Scholarship applications may be picked up at a special table in the MFM Lobby on March 17th and 24th after both services, then at the information desk in the MFM Lobby, or printed from the MFM website.
Applications must be received by the MFM Scholarship Committee no later than noon on Sunday, April 28, 2019.
The scholarship awards will be presented by the scholarship committee on Sunday, June 2, 2019, at the beginning of the 10:45 am service.
The following documents are required and must be completed and submitted by the due date to be considered.
2019 MFM Scholarship Application Form
Official copy of the student's transcript- as of February 2019
Resume'
Typed Essay from the student
Statement of financial need
Recommendation letter from a school official
Copy of the student's college/university acceptance letter
* Made Possible By The Lewis Family Foundation–Honoring the memory of Harold R. Lewis Sr., Betty Golder & Charles and Mary Ann Ricard
Click below to fill out and print the scholarship application