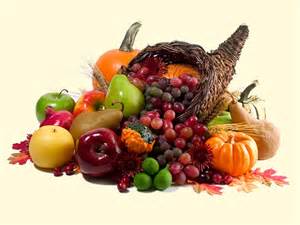 Fall is here; there are beautiful colors shining through the s-u-n by the S-o-n! The sun/Son allows us to grow naturally as well as spiritually.
The fruit of the Spirit: love, joy, peace, long-suffering, gentleness, goodness, faith, meekness and temperance…(Gal 5:22-23) shows our spiritual growth and eating the fruits of the land shows our natural growth. Both fruits are good for you.
Below are some fall fruits that will help you naturally grow in your journey towards wellness.
1. Grapes (red/purple) – help thriving blood vessels, helps with inflammation & stress.
2. Apples (red delicious/green) – good source of fiber, which can improve regularity and help with weight loss. Apples are also associated with the decrease of chronic diseases such as cancer, heart disease, and asthma.
3. Beets (red/yellow) – can be used in so many ways: soups, shredded in salads; it is high in antioxidants, fiber and vitamin C.
4. Squash – can be substituted in various pastas; it is low in calories and high in vitamins and minerals.
5. Pumpkins – rich source of minerals like copper, calcium, potassium and phosphorus and pumpkin seeds are an excellent source of fiber, protein and vitamin A. Eat up and don't overload on the pumpkin pie!
Wellness Isn't a Destination. It's a Journey. Have a blessed fall in Jesus 🙂
https://mfmnv.org/wp-content/uploads/2016/10/fruit-for-the-body.jpg
225
300
Andrea Solid
https://mfmnv.org/wp-content/uploads/2016/12/logo-300x92.png
Andrea Solid
2016-10-13 11:37:10
2016-12-27 02:31:56
Fruits for the Body