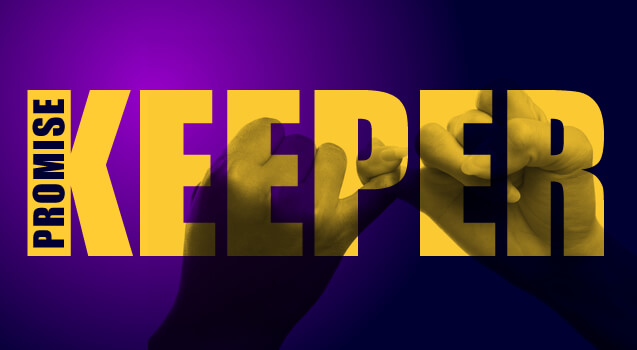 For all the promises of God in him are yea, and in him Amen, unto the glory of God by us. Now he which stablisheth us with you in Christ, and hath anointed us, is God; Who hath also sealed us, and given the earnest of the Spirit in our hearts. -2 Corinthians 1:20-22 (KJV)
God keeps his Word. Most of us have promises or things that we have received into our hearts that God has said he will do. If He has spoken it He will make it good. It is when those promises have been delayed that we have to be reminded again of the very character of God, and the character of His Word. Hebrews 6:18 lets us know that it is impossible for Him to lie. The character of God is truth, and the character of his Word is fruitfulness. Life will often present things to negate what you are expecting. His Word overrides negative reports and prospers in what He sends it to do.
God takes pleasure in prospering his people. He is looking for a life to prosper, and to fulfill what has been promised.  God does not always bless us because we deserve it, or even because we have earned it. He blesses us often because of His name's sake. When His Word is on the line, so is His name.
If you are still waiting on something to be fulfilled in your life, you can wait with expectation knowing that the God of creation will keep all of his promises.
Be Blessed!
Pastor Clinton House
https://mfmnv.org/wp-content/uploads/2016/12/logo-300x92.png
0
0
MFMNV Admin
https://mfmnv.org/wp-content/uploads/2016/12/logo-300x92.png
MFMNV Admin
2014-03-24 21:18:50
2017-12-12 11:32:50
Promise Keeper