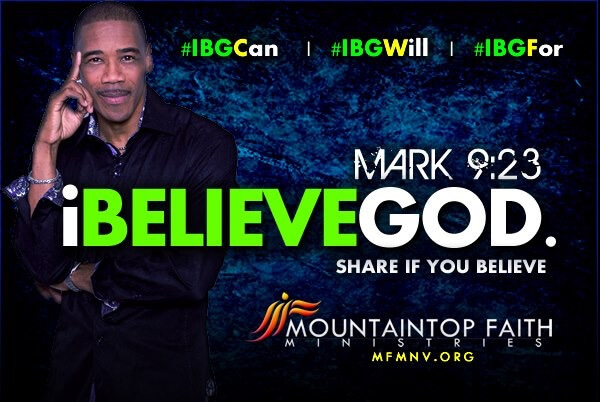 Therefore I say unto you, What things soever ye desire, when ye pray, believe that ye receive them, and ye shall have them. (Mark 11:24) A speaker once said, "If you're going to pray don't worry, and if you're going to worry don't pray!"
What do you believe God for? Oftentimes we pray, then rise wondering if God can do what we've asked of Him.  Rather than wondering "if" He will do it, we should be preparing for "WHEN" He will do it.
God is the God of ALL flesh and there is NOTHING too hard for Him.  If He created the Heavens and the Earth, surely He is able to answer your prayers exceedingly and abundantly above all you could ever ask or think.
There is strength in knowing that we serve an all-powerful God who can do anything but fail! Submit your most earnest requests to God…and moving forward when you pray, pray believing!
https://mfmnv.org/wp-content/uploads/2016/09/IBG-Share.jpg
402
600
Andrea Solid
https://mfmnv.org/wp-content/uploads/2016/12/logo-300x92.png
Andrea Solid
2016-09-13 11:51:34
2016-12-27 02:39:12
"BELIEVE GOD!!!"