https://mfmnv.org/wp-content/uploads/2021/04/Mothers-Day-2021-1024x430_1028672_MothersDay2021_3_1024x433-web-mobile.png
430
1043
Andrea Solid
https://mfmnv.org/wp-content/uploads/2016/12/logo-300x92.png
Andrea Solid
2021-04-18 11:30:58
2021-05-12 13:08:36
On Campus Registration Not Required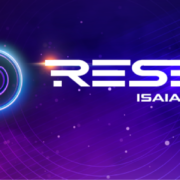 What Did God Say
Isaiah 55:10-11 New American Standard Bible
"10 For as the rain and the snow come down from heaven, and do not return there without watering the earth and making it produce and sprout, and providing seed to the sower and bread to the eater; 11 So will My word be which goes out of My mouth; It will not return to Me empty, Without accomplishing what I desire, and without succeeding in the purpose for which I sent it."
Coming into this month, I was thinking to myself, what will it yield unto us. My mind often takes me to my childhood, reminiscing on those exciting moments when my parents would promise us something special. The moment that the promise was made, everything was different, even though the actual fulfillment of the promise was a ways off. It had the power of changing the entire atmosphere for the moment and even our behavior. There was anticipation, and sometimes there was even greater obedience when knowing that the promise was on the way.
I remember sometimes waiting so long and feeling disappointment in my spirit of my expectations being shattered. Unbeknownst to me as a child, in my little mind, waiting sometimes was interpreted that maybe I messed it up! It was moments when I would ask mom, am I still going to get my surprise, and she would say, "What did your daddy say?"
I wanted to use this childhood memory to speak to your expectation, to regain strength in trusting God and knowing that He has not failed or delayed His Word to operate on your behalf. I want to provoke your faith and ask, What did your Father say? In other words, He has not forgotten about what He has promised you!
The interesting thing about a promise is the power it has to change us long before any of it is even manifested. Relying on what God has spoken builds resistance against fears that wrestle in our faith.  It's an assurance that we have something to look forward to, hope for, to anticipate; it holds significant weight in the present without even being realized until much later when it did not happen when we thought it should. God is not moved by time! In a world of broken promises, God can be counted on. I thought it would be good for us to look at some Scriptures that speak of God's promises.
1.      Don't be passive about God's Word over your life.
Numbers 23:19: "God is not a man, that he should lie, nor a son of man, that he should change his mind. Does he speak and then not act? Does he promise and not fulfill?"
2.      Hold on to hope.
Deuteronomy 1:11-12: " "May the Lord, the God of your fathers, increase you a thousand times and bless you as he has promised!"
3.      Know that God keeps His Word.
1 Chronicles 17:23: "And now, Lord, let the promise you have made concerning your servant and his house be established forever. Do as you promised."
Remember this: "A promise is an assurance that God gives to His people so they can walk by faith…while they wait for Him to work." I encourage you to Trust God's Word about you again. "What Did God Say?
Pastor House
https://mfmnv.org/wp-content/uploads/2021/03/reset-newsletter.png
390
1024
Jennifer Simpson
https://mfmnv.org/wp-content/uploads/2016/12/logo-300x92.png
Jennifer Simpson
2021-04-08 15:12:33
2021-07-22 16:28:58
What Did God Say
SUNDAYS
A Time of Prayer 8:30am (on campus) 1st Sundays (Feb-Oct)
Worship Service On - Campus & E-Church (online) 9 am PST

WEDNESDAYS
Bible Study with Pastor Clinton House 6:30 pm PST On Campus & Online (check schedule)

LOCATION
2845 Lindell Rd
Las Vegas NV 89146
SUNDAYS
A Time of Prayer 8:30 am (on campus)
1st Sundays (Feb-Oct)
Worship Service On-Campus & E-Church (online)
9 am PST

WEDNESDAYS

Bible Study with Pastor Clinton House 7:00 pm PST
(Online Only)

Interesting links
Here are some interesting links for you! Enjoy your stay :)