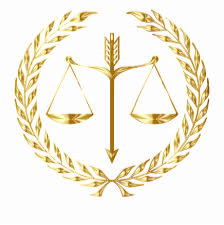 Have you ever wondered what FICO stands for?  If you have, FICO is an acronym for Fair Isaac Corporation, the company that developed the FICO® credit scoring models that many lenders use to help accurately predict a consumer's ability to repay a debt on time.
According to the Wall Street Journal, the calculation process for your FICO credit score, which is key to getting a loan for a house, a car, and even credit cards, is changing soon.  FICO makes these changes every few years based on the economy, consumer debt, and other factors. The new system will reflect two years, while right now, it reflects a monthly report.
Experts say the most recent change could mean a significant gap between people with good and bad credit.  "It won't just be a snapshot of one month of your payment ability and your debt load," said Angi Renna, president of the Sterling Financial Group. "It'll be two years' worth, so it is going to affect people on a longer-term."
FICO said most consumers would see modest swings if anything. But, about 40 million people with higher scores are expected to see their scores jump, while 40 million people with lower scores can expect a decrease.  "Most consumers will see less than a 20-point swing in either direction," David Shellenberger, FICO's vice president, said in a statement on Thursday. "That's roughly 110 million that will see only a modest change to scores, if at all."
FICO is making the changes to its new version of its credit ratings, called FICO Score 10 Suite. Lenders, however, determine which version to use, and many may continue to rely on older, more lenient iterations. For example, FICO's last update in 2014, was seen as bolstering credit scores. But the most-used FICO model is still the one released 2009, says Ted Rossman, industry analyst for CreditCard.com.
The updates, first reported by The Wall Street Journal, are likely to widen the divide between consumers already judged as good or bad credit risks.  Americans with high FICO scores of 680 or higher who continue to make loan payments or pay credit card bills on time will likely get ever higher scores while those who keep missing payments will see their scores drop more sharply than with previous FICO versions.
Settlements among states and the credit reporting agencies – Experian, Equifax, and TransUnion – removed most tax liens judgments from the reports, for example. The agencies and Fair Isaac also began figuring in information such as utility payments and bank account balances to give consumers with sparse credit histories more of a chance to get a loan.
FICO says its latest version "gives lenders unparalleled flexibility and predictive power to make more precise lending decisions." The new FICO version will put more emphasis on how consumers' debt levels have changed over the past few years.
So, beware of the new changes.  But Saints, rather than getting too hung up on which model a particular lender is using; we should practice fundamental good habits such as paying our bills on time and keeping our debts low.  This is good stewardship.
https://mfmnv.org/wp-content/uploads/2016/12/logo-300x92.png
0
0
Tanika Capers
https://mfmnv.org/wp-content/uploads/2016/12/logo-300x92.png
Tanika Capers
2020-02-01 05:00:40
2020-06-17 11:47:00
FAIR ISAAC CORPORATION