Love and Marriage In Your Golden Years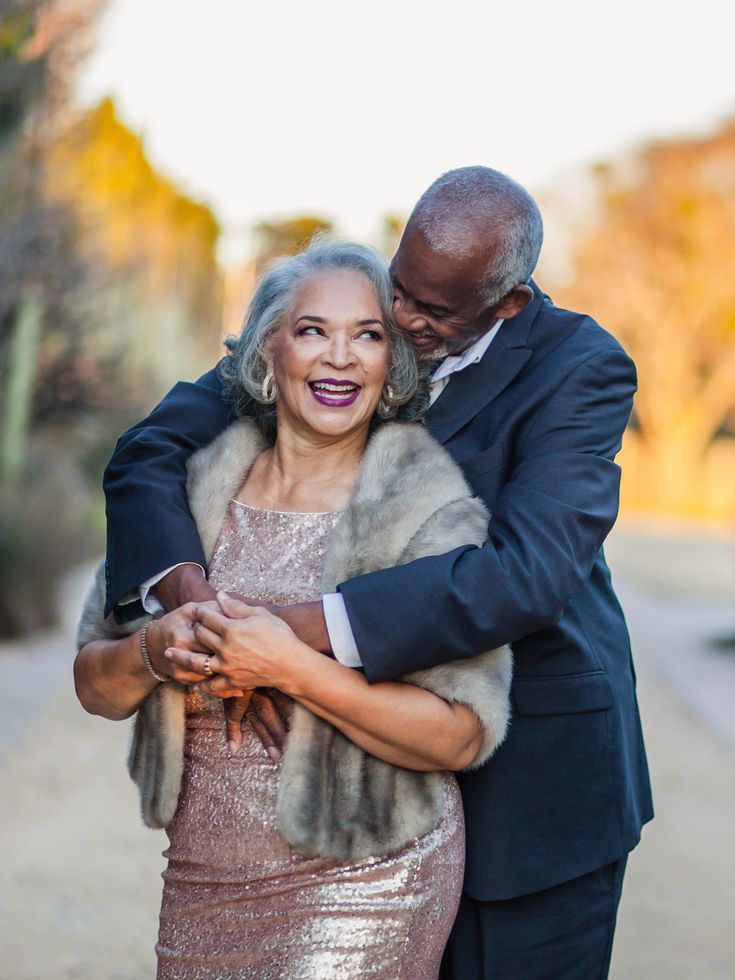 Retirement is a time to explore new experiences, hobbies, and interests. It is also a time for some people to explore the idea of marriage for the first time in their lives or married again after being divorced or widowed. In fact, a new study found that people who marry after retirement are happier and more satisfied with their marriage than those who get married before retirement.
The study suggests this is because people are more likely to be financially secure and have fewer responsibilities when they retire, so they can focus on their relationships. They've gone through a lot over the years, so they're also less likely to sweat the small stuff or nitpick each other's quirks. What's more, they tend to be more flexible in terms of finances and have more free time to travel, so they can have a lot of fun together.
If you like the sound of that, you're going to love these tips and resources, especially for seniors who are determined to make the most of their golden years together.
A Time to Celebrate 
You're getting married, and that's a cause to celebrate. And though most senior couples forgo big church weddings, there should still be some careful planning for the service and reception. Trouser suits, tailored jumpsuits, and midi dresses are popular right now for older brides, and so is color. If you want to wear white, go for it, it's your wedding day, but any color that flatters you will work though it's still traditional to keep with solids instead of prints.
And the venue can be a small intimate gathering at your home or a party tent at a park that you both enjoy. Consider a tea party with tea sandwiches and cakes, and champagne for toasting to keep it simple. You can hire a caterer, but for smaller affairs, this is something you can probably get a friend or family member to prepare for you.
For gifts, rather than a registry, let your friends know your honeymoon travel plans and create a fun basket with a theme for them to drop checks and cash into. Some popular honeymoon destinations for mature brides and grooms are Italy, Spain, and the Scottish Highlands.
Your Home Together
If one of you already owns your own home, you'll probably wish to move into that one. But if you're both homeowners, you'll have to decide what to do with the second one. Many couples choose to turn that second home into a rental property. If you're close enough to get there often and are handy with upkeep, you can maintain the property yourself. If not, find a property management company to do all of that for you, including vetting tenants and collecting rent. Before choosing to rent your property, explore current Las Vegas rental listings to see what homes and apartments are renting for.
A Shared Hobby or Business
As newlyweds with a lot of spare time, you may be looking for something you can do together; to explore your new marriage and enjoy the company of each other. A shared hobby or business may be a good way to do this. Senior couples are one of the fastest-growing and largest demographics in the United States.
With this in mind, it is not surprising that more and more senior couples are starting their own businesses. Whether you want to open a bakery or restaurant together or create things at home to sell at farmer's markets, craft fairs, or online, it makes sense to work on your business plan together. If you've never written one before, take advantage of one of the business plan templates you can find online.
Naturally, there's no shortage of paperwork when it comes to running a business. However, you can make it easier on yourselves and avoid a lot of headaches by digitizing your documents. You can use this free PDF editor to make revisions and keep your records updated.
Getting married later in life is a gift you may never have seen coming, but now that it's here, embrace it for all its worth. Celebrate with friends, find a new place to call home, consider renting out your current home, and spend your days doing something together that you love. This really can be the time of your life!
Share your love for Jesus Christ and join us for a service at Mountaintop Faith Ministries. 
Article by Charley Sunday
https://mfmnv.org/wp-content/uploads/2023/03/black-love.jpg
980
735
Jennifer Simpson
https://mfmnv.org/wp-content/uploads/2016/12/logo-300x92.png
Jennifer Simpson
2023-03-01 09:00:09
2023-02-23 15:07:18
Love and Marriage In Your Golden Years